Dental Veneers in Lakewood, CA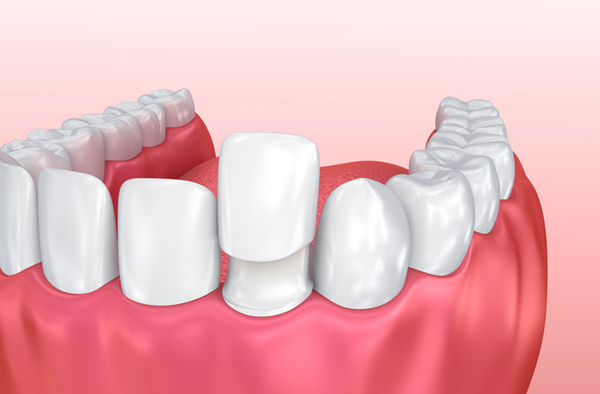 Given how practically demanded dental perfection is today in celebrity and media culture for professional and social settings, it's understandable why increasingly more patients seek dental help to achieve society's ideal smile. Fortunately, at Lakewood Dental Arts, we can make that dream a reality. Since their invention, veneers have vastly improved, becoming progressively more effective and affordable.

Obviously, the road to such innovations has had its share of adversity for the dental industry, but it's worth it to see our efforts reflected in the smiles of satisfied patients. Today, we will be answering some of the most commonly asked questions about veneers, from details regarding crowns to the bonding process. If you or a loved one are considering veneers and have any questions not covered below or wish to schedule a visit, please give us a call today at (562) 866-1735.


What is a veneer?

A veneer is a thin shell of tooth-colored material bonded onto a tooth to improve their appearance, shape, size and durability (not entirely unlike an artificial crown).


What is a veneer made from?

A typical veneer is constructed from porcelain resin or a tooth-colored plastic substance also used in dental fillings. The manufacturing is usually done in a lab, where a technician models every set carefully to match your individual teeth as closely as possible. The length of this process may vary from case to case.


Why are veneers so popular?

The reason veneers have grown so in demand is because they're by and large an effective solution for those who suffer from tooth discoloration, worn teeth, chips, cracks, malocclusion, deformities or spaces between their front teeth.


What types of veneers are there?

There are two common categories of veneers: Porcelain and composite. Which type you choose is up to you, provided our doctors grant approval first. Porcelain is the most popular material, chiefly due to superior endurance, durability and stain resistance. Whether it's the right fit for you depends on how your teeth are currently functioning and/or what at-home dental habits you practice (Ex- Bruxism or grinding & clenching teeth).


How does the process work?

The procedure is commonly performed over the course of three steps:


| | |
| --- | --- |
| • | Step 1 - After scheduling a consultation with our doctors, you will review your dental history and have any questions or concerns addressed. X-rays or molds of your teeth may also be taken for study. |
| • | Step 2 - Preparation begins. A tiny amount of your tooth's structure will be removed before an impression is taken. Temporary veneers will be provided until the procedure, at which point, they are removed. For patients with veneers made using colored filling material, this will be a one-appointment process. |
| • | Step 3 - Your final veneers are bonded onto your teeth. |
What are the advantages of getting veneers?
| | |
| --- | --- |
| • | The prep for veneers preserves the most amount of your tooth structure, since so little needs to be removed. |
| • | Immediately noticeable improvement to your smile. |
| • | As said, veneers are more durable than natural teeth and provide better stain resistance. |
| • | You can choose your own color, to ensure that you get the exact smile you're longing for. |
| • | Your periodontal (gum) tissue will respond well to the veneers, having no difficulties or irritation. |
What are the disadvantages?
| | |
| --- | --- |
| • | Upon completing preparation, the process is irreversible. |
| • | If the veneers chip or break, it can be challenging and time-consuming to fix without replacing them altogether (especially in cases of multiple veneers). |
| • | Veneers are not advised for people with poor gum health. |
| • | Harmful dental habits (grinding or clenching teeth, nail biting, etc.) increase risk of damaging veneers. |
| • | Though artificial, veneers are still susceptible to decay. Treat them with the same care as you would your real teeth and practice regular dental hygiene (flossing, brushing, annual dental appointments) |