Cosmetic Dentistry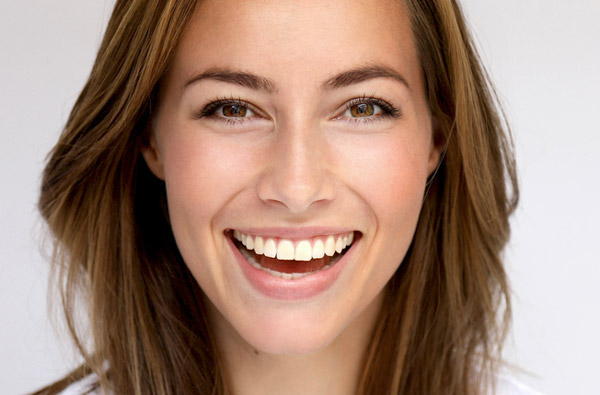 Teeth can discolor, wear out, chip, break, misalign, or have gaps, affecting your smile. Enhancing your smile through cosmetic dentistry will improve your overall appearance and boost your self-esteem and confidence. Cosmetic dentistry is an elective rather than an essential procedure that offers options to improve the appearance of your teeth, some of which have restorative advantages. At Lakewood Dental Arts we will help you understand the different cosmetic procedures that can give you a beautiful smile.


Over time, your teeth will stain from drinks, foods, medication, and smoking habits. Regular consumption of tea and coffee is a common cause of tooth discoloration. Poor dental hygiene, characterized by failure to brush your teeth, can cause plaque accumulation and discolor your teeth. Some diseases will also affect the normal development of your dentin and enamel, leading to discoloration. Also, if you are undergoing high-wave treatments such as radiation or chemotherapy or taking tetracycline antibiotics, you will likely experience tooth discoloration as a side effect.

No matter the cause of your tooth discoloration, the good news is that removing these stains is possible through teeth whitening. You can whiten your teeth using over-the-counter bleaching products like mouthwash and whitening toothpaste. Most over-the-counter products contain abrasives that can damage your enamel over time. The results from over-the-counter whitening are also unsatisfactory in most cases, which is why you should consider professional teeth whitening.

Professional teeth whitening at our offices requires a single visit in most cases. The products we use in teeth whitening have higher active ingredient saturation for visible results quickly. Depending on your desired whiteness, you may need several sessions, but the procedure is safe compared to over-the-counter whitening.

The teeth whitening procedure involves removing tartar, plaque, and other debris on your teeth surfaces to restore their natural appearance. Next, we will use a bleaching agent to whiten your teeth, achieving a lighter shade than the original color. After teeth whitening, you may experience some mild tooth sensitivity. Your gums and mouth may also feel irritated, but we will prescribe over-the-counter medication to ensure your comfort after the procedure.


A dental bonding procedure will restore your confidence if you have chipped, discolored, or cracked teeth. Dental bonding involves attaching a composite resin to your damaged teeth to fix the defect. This procedure is cost-effective compared to veneers and crowns.

Dental bonding requires preparation, including drilling your tooth to change the shape of your tooth and allow space for the bonding. We will also select a perfect composite resin color matching your tooth color. This selection is possible through a shade guide.

Our professionals will roughen your tooth surface and condition it. This enables the bonding material to adhere to your tooth properly. We will then apply the resin to your tooth, mold and smooth it into the desired shape. Using a laser, we will harden the resin and shape it further. Lastly, we will polish the resin to ensure it matches the shine of your other teeth surfaces.

Tooth bonding can take up to an hour per tooth, depending on the defect on the tooth. Since the bonding material can chip, aftercare practices are necessary. These practices include sticking to a healthy dental routine of brushing and flossing, avoiding hard foods, coffee, or tobacco, scheduling regular cleanings, and avoiding biting your nails. Contact our professionals for assistance if you notice any changes in your tooth after bonding, such as sharp edges or an odd feeling when you bite down.


Crowns vs. Veneers

Crowns and veneers are cosmetic and restorative dental solutions that improve the appearance and function of your teeth. Given the similarity in benefits, most people assume crowns and veneers are the same. We help you understand the differences and recommend the ideal restoration depending on your tooth problem.

Veneers provide a non-invasive option, leaving most of your natural tooth intact. Hence, veneers are an ideal restoration for teeth with plenty of enamel. We will customize veneers for you during the procedure to ensure they cover the front of your tooth surface. We will also prepare your tooth by grinding down at least half a millimeter of your enamel to enhance bonding since the cement sticks better on a rough surface.

Unlike veneers, crowns cover the entire tooth. We will file more of your tooth during installation. Crowns are ideal for decayed, damaged, cracked, or fractured teeth. If you have tooth decay, we will remove the decayed part, rebuild your tooth if the damage is severe to ensure it can support the crown, and install it.

Veneers and crowns are similar in function as both restore chipped, cracked, crooked, discolored, or broken teeth. Apart from metal crowns and veneers, these restorations match your natural teeth for a more confident smile. After application, it will be almost impossible to tell a crown from a veneer as they have the same effect on your smile. Caring for veneers and crowns is the same: regular brushing and flossing and regular visits to our offices for dental cleaning.

Despite the above similarities, it is worth noting that veneers bond to the front surface of your tooth while crowns cover your entire tooth. Veneers are more aesthetically pleasing as they show less gum margin. In terms of durability, crowns are more permanent, while you may need to replace your veneers after several years.


Why Should I Opt for a Cosmetic Dentist?

Cosmetic dentistry aims at repairing a defective smile caused by tooth discoloration, crooked teeth, or a malformed bite. A great smile can impact your quality of life by improving your self esteem, oral health, and appetite and managing pain caused by cracked or decayed teeth.

If you have one or multiple teeth requiring correction, our experienced professionals are ready to help you determine the best cosmetic treatment. Whether you need whitening, veneers, crowns, or bonding, we will guide you to ensure you restore a healthy and beautiful smile. Contact Lakewood Dental Arts today at (562) 384-1091 to schedule your appointment.