Dental Crown

Lakewood, CA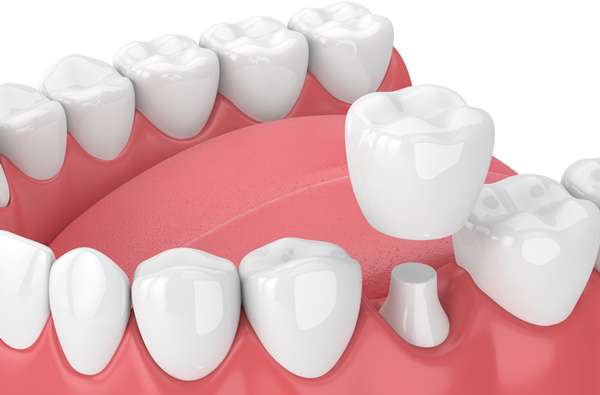 A dental crown might not be the first thought that comes to your mind for a dental procedure, but it is perhaps the ideal solution to rectify your smile. A crown is highly versatile, and it can be used in various scenarios. If you are not sure about whether or not you are an ideal candidate for a dental crown you can always visit our clinic at Lakewood Dental Arts so we can help identify whether or not you are suitable to get a crown fitted on your tooth.


Support For Better Chewing

Unlike what most people believe, a dental crown works well to support your chewing activity. Although it is aesthetically appealing, that is not the only reason why people opt-in for a dental crown. It is a great choice for a molar as well because you will manage to continue to eat your food just as efficiently as you did with your natural teeth without any sort of discomfort. A crown is fitted well over your natural tooth, which is a support system for the crown. The dental crown and your natural tooth become one and it functions well considering you have your natural root in place. The reason it is so important to preserve as much of your natural root as possible is that this helps to prevent jaw degeneration, which is a common problem when the root of your tooth is extracted. The last thing you want is to stress too much about having to go through invasive dental procedures just to fix a compromised tooth. A dental crown is not invasive and it's really easy to get used to, thereby making it an ideal choice. Whether you want to place it on your molar or your front tooth, you will manage to get a crown that blends perfectly with the rest of your teeth giving you a seamless look.


Protection Of Your Exposed Tooth

A dental crown works perfectly to cover an exposed tooth, thereby protecting it from damage. When you go through a root canal procedure most of your tooth is exposed and it loses a lot of enamel. When the tooth is left exposed like this it is prone to infections. Covering it with a dental crown not only protects the tooth, but it also prevents the occurrence of any infection that could risk the overall health of your mouth. It's not convenient to go through multiple dental procedures, not just because of the cost but also because it can prove to take a toll on your dental health at the end of the day. You need to pay careful attention to how your mouth feels and look after your teeth for them to stay strong. A dental crown is the most effective solution not only to protect an exposed tooth, but also to ensure that no infection will set in. We also highly recommend visiting our professionals regularly for a dental exam so we can check the health of your mouth and ensure that the dental crown is not compromised.

If you want to learn more about how a dental crown can improve your smile please feel free to call Lakewood Dental Arts at (562) 384-1091 to learn more.