Dentures (Complete and Partials) in Lakewood, CA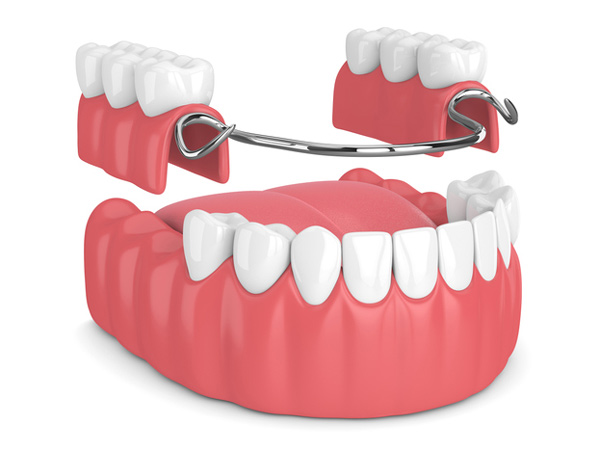 At Lakewood Dental Arts, we believe every person has the right to a beautiful, healthy smile. Unfortunately, tooth loss is a part of life for millions of adults and children. That is why we offer several tooth replacement options, like dentures, to help get these smiles back on track!


What Is a Complete Denture?

According the American College of Prosthodontists, more than 36 million adults in the U.S. are missing all or most of their teeth. Most of these people should qualify for a full-arch dental appliance known as a complete denture. A complete denture consists of a row of prosthetic teeth, set in a pink, flesh-colored acrylic base.

There are two major types of complete dentures: conventional and immediate. A conventional complete denture is one that is placed in your mouth after the extraction of any remaining teeth, and a healing period that may take several months. During this period, the gum tissues typically shrink or change shape, which can affect the fit of a denture if we place it too soon.

An immediate complete denture, as the name suggests, is a full-arch appliance we place immediately after any extractions. The denture is pre-fabricated using an impression, allowing us to place it during the same appointment as your extractions. It is important to note that an immediate denture is generally considered a temporary solution, a placeholder until your conventional denture is ready.


What Is a Partial Denture?

A partial denture is a removable appliance used to replace one or more missing teeth in a single arch. A partial may be a good solution if you still have several healthy teeth surrounding the open space. This type of appliance can generally consist of a metal framework, or clasps, that utilize the surrounding teeth for support.

Another type of partial that is sometimes referred to as a "flipper" has an acrylic base that can fit around the teeth.

For patients concerned about cosmetics, we may suggest precision attachments instead of metal clasps. Precision attachments utilize a key-in-lock mechanism and removable crowns to provide a more esthetically-pleasing appliance.


Fabricating Your Denture

Whether you need a partial or complete, fabricating and placing your denture generally follows the same basic steps. It all begins with your initial consultation. During this appointment, our doctors will determine if you are a suitable candidate for a removable denture.

Once we decide which denture is right for you, we can schedule the procedure. In some instances, we may need to remove problematic teeth first. Next, we will take an impression of your gum tissues and any remaining teeth.

The impression will be sent to the dental laboratory where the technician will fabricate your denture. Several visits may be required to assure bite, shape and color of your teeth. After your denture is complete, we can schedule an appointment for the delivery of your new appliance.


Schedule a Consultation

If you are missing one or more teeth, you may qualify for a partial or complete denture! Call (562) 866-1735 to schedule your initial consultation appointment today!