Benefits of Dental Implants

Lakewood, CA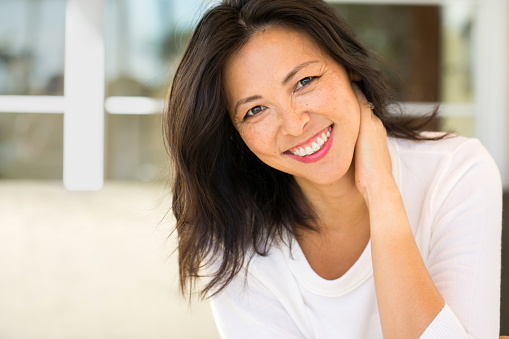 Dentistry has seen a lot of incredible advancements, the development of dental implants are one of the most important. Being able to not just replace, but rebuild, a missing tooth or even to restore an entire arch of missing teeth with a permanent solution, has been a game changer. The benefits of dental implants include improvements to your oral health, to your aesthetic, and to you personally. Our staff at Lakewood Dental Arts invite you to learn more about the difference that comes with dental implants.

A dental implant is a post that is surgically placed to restore the connection between the jawbone and tooth. Once the implant is bonded with the bone, we can then use it as a firm post to place a dental prosthetic. The number and style of implants used is dependent on the prosthetic being placed, which can include a dental crown, a dental bridge or a denture.

Today, implants come with a wide variety of options allowing us to find the right implant to meet your needs. Some of the options available with dental implants include:

•
Titanium Implants: The standard dental implant is made of titanium metal. We use titanium because it is biocompatible while providing a strong material that is also lightweight.

•
Ceramic Implants: In addition to titanium, we are seeing increasing variety with ceramic implants. Ceramic is considered a non-metal option that is strong and light in color. The light coloring can be helpful for implants placed in front when there is a concern of seeing the dark colored implants beneath the gums.

•
Mini Implants: Mini implants are shorter in length providing an even less invasive option that can be ideal for some patients.

•
All-on-4® Treatment Concept: The All on 4 system allows us to sustain a full arch denture using a bridge technique. With four dental implants, we can permanently stabilize a full arch denture.
Ball Retained Denture Implants: The ball retained denture implants is a treatment that allows a denture to be snapped on and off of multiple implants. This provides the patient with a firm denture that can be removed when needed.
Bar Retained Denture Implants: The bar retained denture implants utilizes a bar attachment system that is stabilized with implants. It allows the patient to attach and detach a denture as needed.
Implant Benefits

The benefits of dental implants is providing a restoration that is good for your oral health, your aesthetic and your overall happiness. Missing one or multiple teeth can be problematic on many levels. Missing teeth is bad for your jawbone health, the bone decreases in size where the teeth are missing providing less support to your remaining teeth and facial shape. Missing teeth causes changes to how you chew food, in addition it causes patients to alter their regular diet, they may omit certain foods. Missing teeth can affect how you look and feel in social situations, you may choose to hide your smile or not smile at all. With dental implants, we can reverse these changes and improve your look and function. Dental implants are about more than just teeth, they are about restoring your bone health and improving your function.