Dr. Justin Nguyen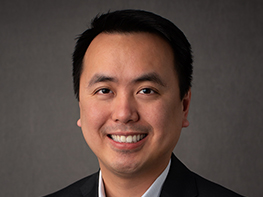 Oral and Maxillofacial Surgery

Justin L. Nguyen, D.M.D., M.D. specializes in Oral and Maxillofacial Surgery. He received his Doctor of Dental Medicine (DMD) degree from Harvard University. His next stop was Case Western Reserve University where he received his MD degree and training in oral and maxillofacial surgery. As a resident, he trained at one of the nation's top hospital, the Cleveland Clinic. He completed an internship in general surgery and spent extensive time rotating in other subspecialties including Plastic and Reconstructive Surgery, Trauma Surgery, Head and Neck Oncology and Pediatric Surgery.

Dr. Nguyen is an active member of the American Association of Oral and Maxillofacial Surgeons, American Dental Association, and the American Medical Association.

In his spare time, Dr. Nguyen enjoys traveling, watching movies and spending time with his family and friends.