Dr. Rohit Batheja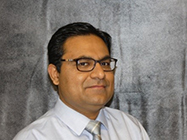 Microsurgical Endodontics,
Diplomate of the American Board of Endodontics

Dr. Batheja graduated from the UCLA School of Dentistry in 2005, having received numerous Exceptional Performance Reports while a student. He then completed the Hospital Dentistry Residency at Cedars-Sinai Hospital before being admitted to the Graduate Endodontic Residency Program at USC. Being a graduate of both USC and UCLA can be rather frustrating during football season, Dr. Batheja admits.

Dr. Batheja is a member of the American Association of Endodontists, American Dental Association, California Dental Association, American Association of Hospital Dentists and the Los Angeles Dental Society.